Over two years ago, I bought this awesome display panel: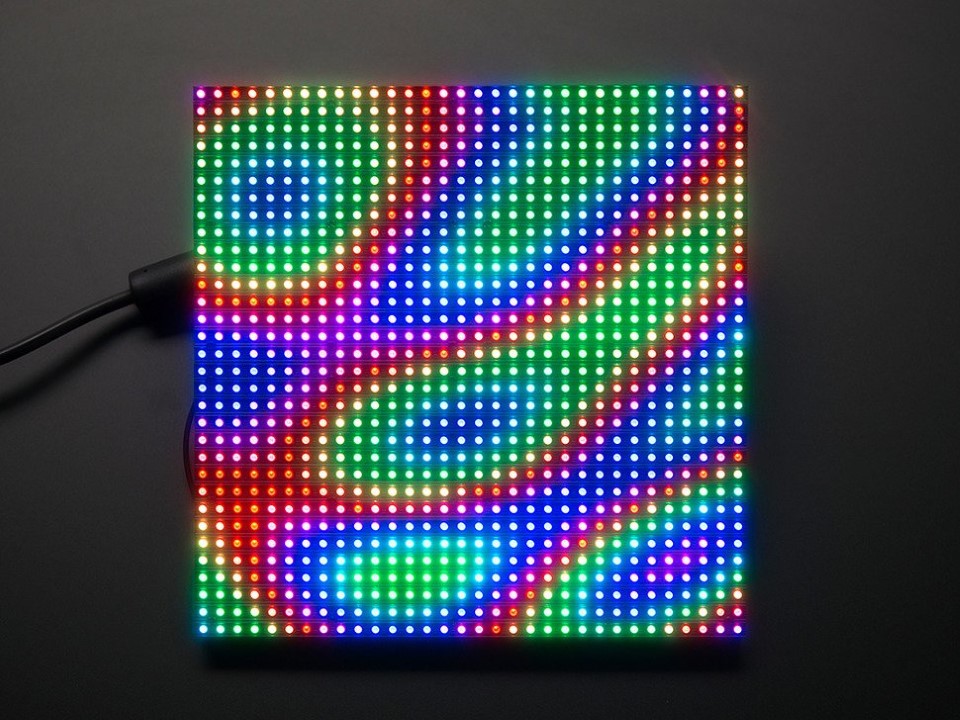 It's a 7.5″ square, 32×32 resolution, 6mm LED spacing, panel that would normally be used for digital signage. Though it is a "dumb" display that requires CPU intensive multiplexing (it's supposed to be driven by an FPGA or ASIC), with the right tools it can be way easier to use than building, ahem, other types of displays 😉 I have covered this exact panel a few other times, but after a couple years of sitting in my LED storage it was time to finally make it something awesome.
To jump straight to the good stuff, check out the build video below, or continue on after the break for the full details.